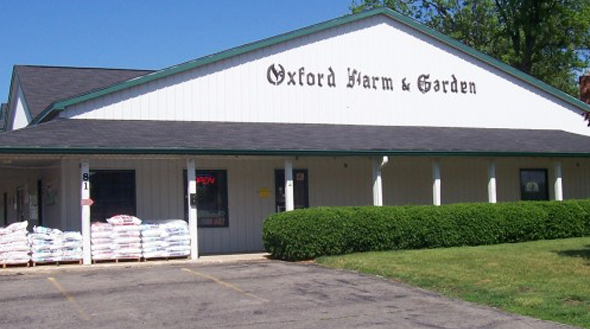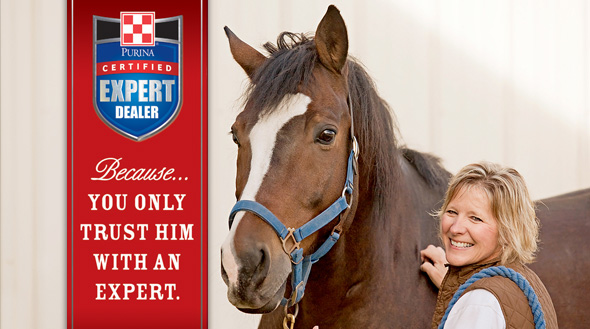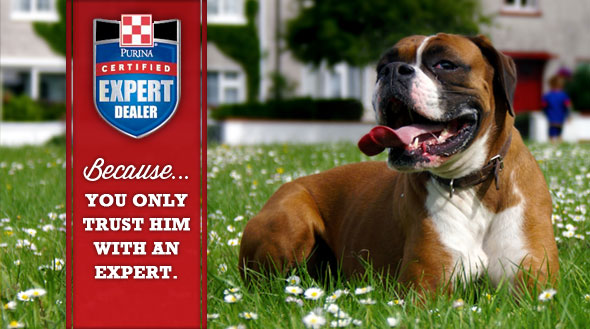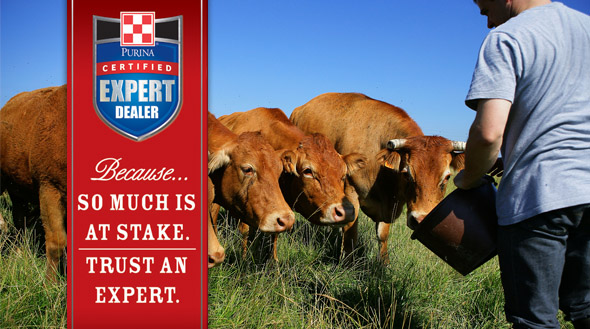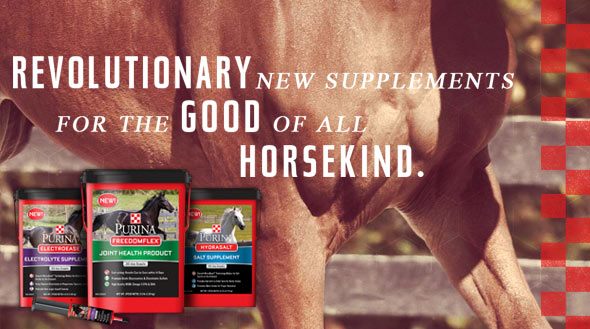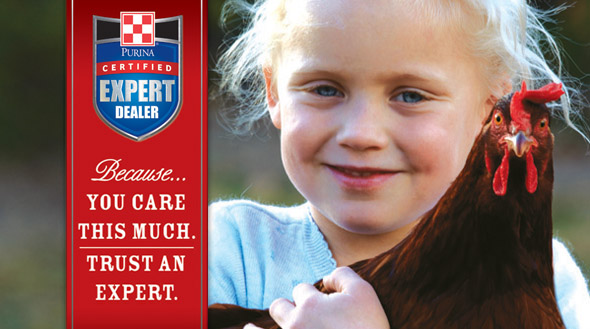 Being a Purina Certified Expert Dealer means that we offer a complete line of quality Purina feed products and have knowledgeable associates who care first about our customers, and their animals. Training is a key element for our Certified Expert staff and you can depend on us for Certified Expert advice!
Bulletin Board
We'd love to hear what you think of our business. Please leave a review on our Google page:
http://bit.ly/1FOy4VD
We will be open 8am to 6pm on Memorial Day - Monday, May 29th. Thank You!
Featured Brands
Only the best!
We sell only top brands and top products. Stop in today and check out our selection!
Expert Articles & Advice
May 1, 2017
Even though pastures look green and lush in spring and early summer, grass production alone might not be able to meet all your cattle's nutritional needs.
May 1, 2017
When feeding a performance horse, the goal is to provide adequate fuel for energy expenditure, replenish nutrients required for muscle function and repair, and support optimal health through a balanced diet. Dr.
Purina® Poultry Videos
What to do once chicks arrive
You will be amazed at how fast your new chicks will grow in the first few days - and every last detail counts. Hank Will, editor of GRIT Magazine, discusses tips on getting new chicks off to a strong start in this Purina Poultry video.
More Videos brought to you by OFG - Oxford Farm & Garden !